When I do an interior design project I need new inspiration all the time. I find it in magazines, on Instagram, Pinterest, specific designers but most of all I find inspiration in different interior design objects.
My number one webshop for interior design and overall inspiration is The Future Perfect. This is because The Future Perfect has the broadest and most inspiring range of interior design objects and furniture. Their idea and dream was to "create a showcase for exceptional decorative arts and design".
The founder David Alhadeff says that they "are proud to feature many unique and special edition objects and furnishings from a diverse group of distinguished designers. Some work is by established figures in the design world while other pieces are by emerging talents."
Altogtheter I can say that they really have succeeded with gathering exquisite and extravagant assembly of designs. Design that really inspires and for me develop deep cravings.
Here's a taste of the design they offer.
Sheet desk designed by Dimore Studio
Glossy arm chair with upholestry designed by Piet Hein Eek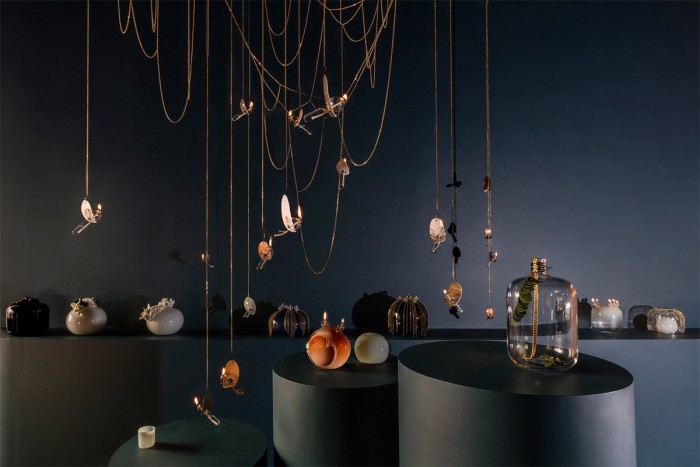 The Ambrosia collection designed by Lindsey Adelman
Zig Zag bench designed by Christopher Stuart
Halo designed by Roll and Hill
Fragments 5 Layer Oval Bowl designed by Lex Pott
Katrin with Fur designed by Carlo Colombo for Arflex
Third Eye Vessel Magazine holder by Chen Chen and Kai Williams
Blow designed by Roll and Hill
Antique mirror containers designed by Garth Roberts
Lampada designed by Dimore Studio